Tree Surgery in Brighton and Hove | A Comprehensive Service
Tree Surgery Services Provided:
Directional Tree Felling – Our company usually uses this measure when speedy tree felling is required and there is no immediate danger to surrounding properties or those living or working inside them. Tree surgeons use precise cuts (a sink cut and a back cut) at the base of the tree to bring about a controlled felling.
When directional felling presents a risk to people or properties, Arbor Cura Tree Surgery Ltd uses a tree surgery practice called sectional dismantling. During this process, tree surgeons work from the top of the tree to the bottom, removing limbs individually and lowering them to the ground using ropes. The remaining trunk is also removed in sections.
Tree Pruning – Some of our current tree pruning techniques include: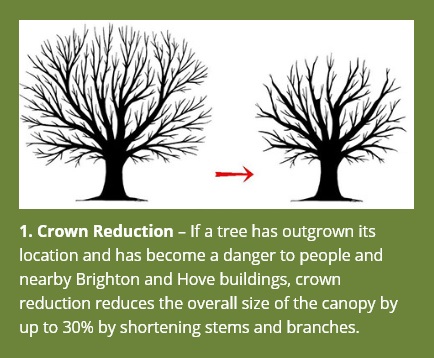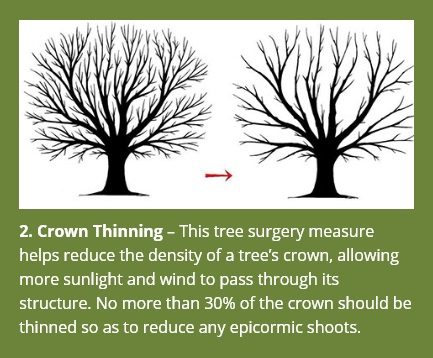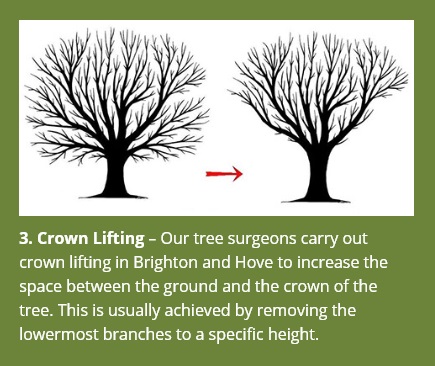 Veteran Tree Management – As trees age, they naturally become more vulnerable to disease and decomposition. Our Brighton-based tree surgeons expertly assess the conditions of older trees and use Natural Fracture Techniques (NFT) to remove any structural weaknesses.
Hedge Management – Our qualified tree surgeons have over 25 years of combined tree surgery and hedge maintenance experience in the Brighton, Hove and Sussex areas. Whether a hedge is overgrown or in need a trim, Arbor Cura Tree Surgery Ltd not only follows BS3998, but we also adhere to Section 1 of the Wildlife and Country Act 1981 in order to protect nesting wild birds. We always base our tree surgery and hedge management work around nesting seasons.
To discuss tree surgery services in Brighton, Hove, Sussex, Surrey and the surrounding areas,
Please call: 01273 917 995 or 07767 333 559